Casual Relationships Need Boundaries Too
Since the dawn of time — or maybe the "Summer Nights" duet from Grease — situationships and flings have been a fun way to maintain no-strings connections. At one point or another you may have found yourself meeting a friend with benefits or in something situationship-adjacent, or you may have talked about it with a friend. However laid-back or short-term they may be, noncommittal partnerships can teach you a lot about yourself and your dating life. The most important learnings should be about establishing boundaries in a casual relationship. The name might suggest otherwise but being in a situationship doesn't negate the need for respect or common courtesy. Everyone deserves to be in a relationship where they feel cared for and considered, no matter how casual that relationship is.  Establishing boundaries and intentions in a situationship often involves having conversations that may be uncomfortable or difficult to facilitate. To this end, we've compiled expert tips and IRL experiences from women who have done just that…and lived through the initial embarrassment to tell the tale. What boundaries should I set in a casual relationship? Situationships continue to be a hot topic — the term has 5.9 billion views on TikTok alone — as does the era of the "chill girl." Even if many of them want commitment or, dare I say, respect from their partner, women in heterosexual relationships especially are prone to relaxing their standards and expectations in order to appease men. That said, you don't actually have to be super chill in a casual relationship. Asking for basic decency and consideration is perfectly valid in any interaction. This can look as simple as a mutual requirement for regular STI testing or as nuanced as agreeing to honesty if more serious feelings develop. Creating these agreements should happen "early and often," according to Damona Hoffman, a certified relationship coach and host of the Dates and Mates podcast. "I see so many singles who are afraid to voice their true intentions because of fear or rejection or scaring away someone great," she shares. "The negative outcome there is that you have a different expectation of where the relationship is headed and by delaying the conversation, you're simply deferring disappointment." The first step is making sure each party's intentions are clear and aligned.  In terms of specific boundaries, you and your S.O. can (and should) match up on behaviours that meet your respective comfort levels and keep you both safe. Elizabeth, 28, began a fling earlier this year. She and her situationship partner established a critical safety boundary right away. Once they had shared their recent STI status, they gained a sense of trust and decided to engage in unprotected sex. While they also agreed on the freedom to sleep with other people, they chose to start using protection once the other person shared that they'd had sex with someone else. Sarah, 31, found herself in an FWB situation with a friend. They shared a social circle so one of their agreements was that they wouldn't spill anything about their trysts to their mutual friends. Another was that once either of them met someone they wanted to pursue intentionally, they would end their physical connection. This worked out well when each of them met their now spouse within a month of the other. Because of their discretion, there was no resulting drama or conflict within the friend group. Whether it's sexual exclusivity, no PDA or omitting details about other dates or hookups, Hoffman recommends that you "pay attention to boundary-crossing early on. It could be as simple as being chronically late or something as complex as making you physically uncomfortable, embarrassing you publicly or disregarding your feelings, but it all begins with setting a baseline for what you want out of the relationship and how you would like to be treated." If you notice that your casual S.O. isn't living up to your shared expectations, it may be time to reevaluate and communicate.  How do I set boundaries in a casual relationship? Before you and your low-key lover set anything in stone, it's important to understand how to establish boundaries. Although social media might have you believe that boundaries are synonymous with rules you enforce with a partner, they actually have a lot more to do with your choices.  "Oftentimes, boundaries are introduced as a response to a situation, offense or repetitive occurrence. However, this places boundaries in the bucket of 'coping mechanisms' versus their proper placement within the bucket of 'protective mechanisms,'" says Dr. LaNail R. Plummer, a licensed professional counsellor and CEO of Onyx Therapy Group. "The difference between coping and protective mechanisms is that coping mechanisms are used after something has occurred and protective mechanisms are used before something occurs." Rather than confront your significant other once they do something that break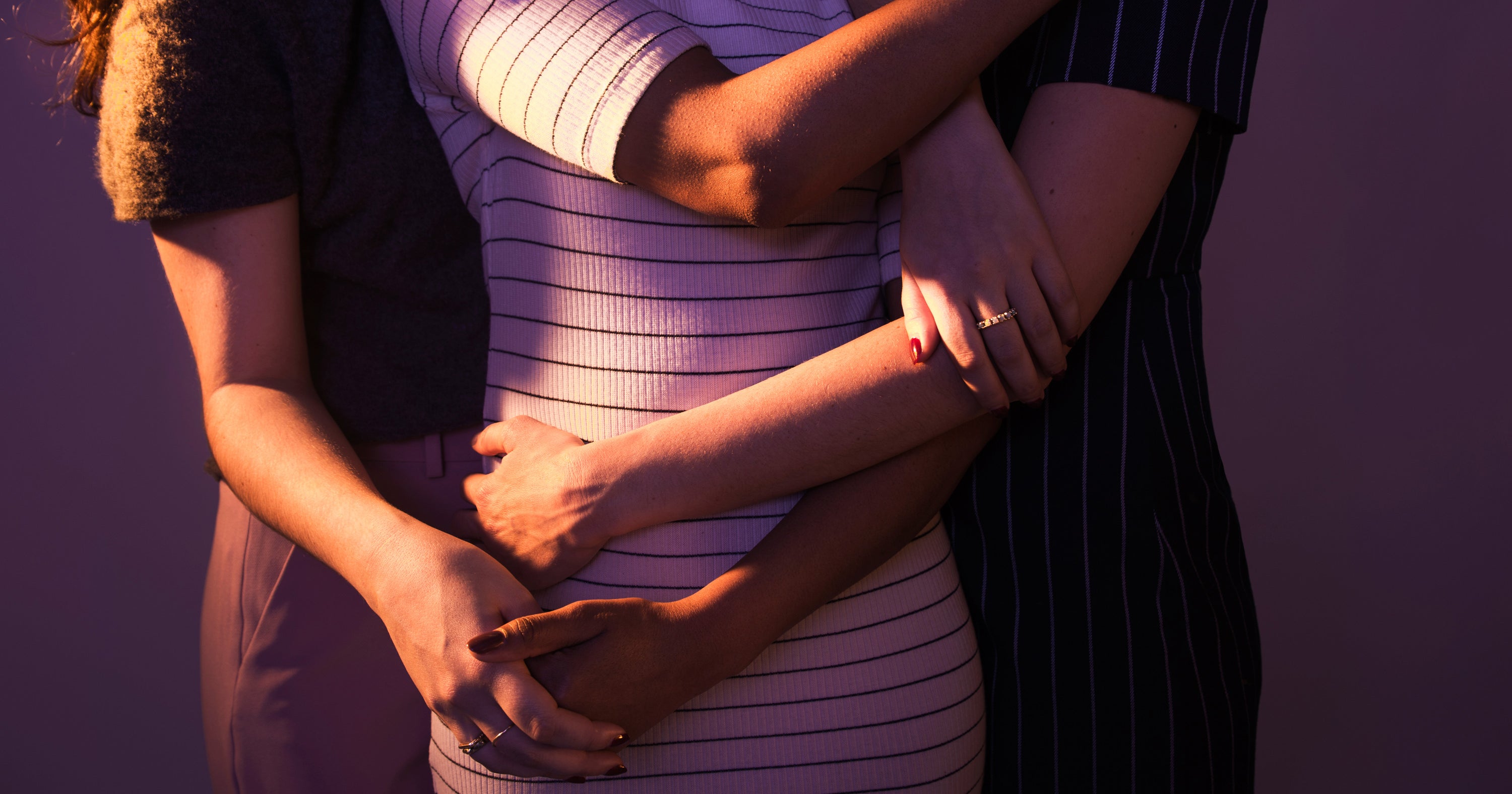 Since the dawn of time — or maybe the "Summer Nights" duet from Grease — situationships and flings have been a fun way to maintain no-strings connections. At one point or another you may have found yourself meeting a friend with benefits or in something situationship-adjacent, or you may have talked about it with a friend.
However laid-back or short-term they may be, noncommittal partnerships can teach you a lot about yourself and your dating life. The most important learnings should be about establishing boundaries in a casual relationship. The name might suggest otherwise but being in a situationship doesn't negate the need for respect or common courtesy. Everyone deserves to be in a relationship where they feel cared for and considered, no matter how casual that relationship is. 
Establishing boundaries and intentions in a situationship often involves having conversations that may be uncomfortable or difficult to facilitate. To this end, we've compiled expert tips and IRL experiences from women who have done just that…and lived through the initial embarrassment to tell the tale.
What boundaries should I set in a casual relationship?
Situationships continue to be a hot topic — the term has 5.9 billion views on TikTok alone — as does the era of the "chill girl." Even if many of them want commitment or, dare I say, respect from their partner, women in heterosexual relationships especially are prone to relaxing their standards and expectations in order to appease men. That said, you don't actually have to be super chill in a casual relationship. Asking for basic decency and consideration is perfectly valid in any interaction. This can look as simple as a mutual requirement for regular STI testing or as nuanced as agreeing to honesty if more serious feelings develop.
Creating these agreements should happen "early and often," according to Damona Hoffman, a certified relationship coach and host of the Dates and Mates podcast. "I see so many singles who are afraid to voice their true intentions because of fear or rejection or scaring away someone great," she shares. "The negative outcome there is that you have a different expectation of where the relationship is headed and by delaying the conversation, you're simply deferring disappointment." The first step is making sure each party's intentions are clear and aligned. 
In terms of specific boundaries, you and your S.O. can (and should) match up on behaviours that meet your respective comfort levels and keep you both safe. Elizabeth, 28, began a fling earlier this year. She and her situationship partner established a critical safety boundary right away. Once they had shared their recent STI status, they gained a sense of trust and decided to engage in unprotected sex. While they also agreed on the freedom to sleep with other people, they chose to start using protection once the other person shared that they'd had sex with someone else.
Sarah, 31, found herself in an FWB situation with a friend. They shared a social circle so one of their agreements was that they wouldn't spill anything about their trysts to their mutual friends. Another was that once either of them met someone they wanted to pursue intentionally, they would end their physical connection. This worked out well when each of them met their now spouse within a month of the other. Because of their discretion, there was no resulting drama or conflict within the friend group.
Whether it's sexual exclusivity, no PDA or omitting details about other dates or hookups, Hoffman recommends that you "pay attention to boundary-crossing early on. It could be as simple as being chronically late or something as complex as making you physically uncomfortable, embarrassing you publicly or disregarding your feelings, but it all begins with setting a baseline for what you want out of the relationship and how you would like to be treated." If you notice that your casual S.O. isn't living up to your shared expectations, it may be time to reevaluate and communicate. 
How do I set boundaries in a casual relationship?
Before you and your low-key lover set anything in stone, it's important to understand how to establish boundaries. Although social media might have you believe that boundaries are synonymous with rules you enforce with a partner, they actually have a lot more to do with your choices. 
"Oftentimes, boundaries are introduced as a response to a situation, offense or repetitive occurrence. However, this places boundaries in the bucket of 'coping mechanisms' versus their proper placement within the bucket of 'protective mechanisms,'" says Dr. LaNail R. Plummer, a licensed professional counsellor and CEO of Onyx Therapy Group. "The difference between coping and protective mechanisms is that coping mechanisms are used after something has occurred and protective mechanisms are used before something occurs."
Rather than confront your significant other once they do something that breaks your agreements or breaches your trust, it's important to set expectations before that can ever happen. Plummer likens this to a car alarm: When you lock your car, you protect yourself and your belongings before harm can get to them. When you forget to lock the car, the alarm that goes off is more of an aftereffect. This might translate into you cutting off the relationship if your partner lies to you about sleeping with someone else, or starts seeing someone monogamously and keeps you in the dark. 
Voicing what you will do in response to boundary-crossing behaviours can prevent them from popping up in the future and make you and your casual counterpart feel more secure and safe in the process. 
What should I do if a boundary is crossed?
Despite our best efforts, sometimes people screw up. In the case of casual relationships, the potential for grey areas and ambiguous expectations is high and could lead to unfavourable behaviours. While you don't necessarily need to put up with them, Plummer notes that forgiving a crossed boundary or broken agreement shouldn't always lead to guilt and shame. 
"One should give themselves grace. While boundaries are standard and firm, we must recognise that sometimes we allow a boundary to be crossed and then become guilt-ridden and have negative self-talk," she says. "Yes, sometimes you will forget to 'lock your car door' and when it happens, accept it and remember that boundary next time." Unless the broken agreement is something that can truly harm you and your S.O., it's valid to work through an honest mistake or slip-up if you feel like that's the best decision. Just as the relationship is yours to facilitate, the choices you make within it don't need to be justified to anyone outside of it.
Communication is mandatory for any healthy relationship, casual or committed, so have honest conversations about trust and any actions that might breach it. Although it's perfectly reasonable to feel hurt if your partner breaks an agreement you had, approaching it with aggression or anger isn't usually the best solution. "Enforcing boundaries is often easier than we make it," Hoffman explains. "Simply name it and reframe it: Tell the person the action they took that crossed a boundary for you and instruct them how they can better show up for you in the future. It doesn't need to be a shame fest, it doesn't need to be a lecture, but you do need to voice how you feel and give your partner some guidance on how to honour your boundary in the future."
Like what you see? How about some more R29 goodness, right here?
I'm Losing My Queer Identity In My Relationship
Is Thinking About Other People During Sex Wrong?
What's Your Reaction?